Complete translation of diplomas
Have you just graduated from college and do you need to translate the diploma into another language?
We will provide you with a translation of the diploma from and to all languages of the world, including Latin, in which the diplomas of the Czech Higher School of Medicine are published. These translated diplomas will also be provided with all necessary stamps including apostille with superlegalisation to be eligible abroad.
Prices and terms
The price for the apostille settlement varies from 1210, – CZK; the price does not include the cost of translations and stamp stamps. We will gladly make your calculation – write to email info@preklady-textu.cz and we will answer as soon as possible.
We arrange an apostil within five business days.
Superlegalisation is a longer process. The basic rate for processing at all costs and without translations is 2600, – CZK. The price includes verification at the Foreign Office (2x), verification of the translator, the Ministry of Justice and verification at the embassy. Each other office is charged 400 CZK.
The length of time for which the document is ready varies according to the country of destination – some embassies keep their documents for several days, so you have to count on extra days. We always try to do our best to "legalize" legalization as soon as possible to the satisfaction of the client.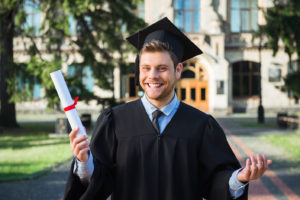 Prices of diplomas translation from latin:
Translation of diploma
reduce to A4
Notary Verification
Certified translation into
CZ / ENG / DE / FR/ IT / SP
–
Stamps
Another copy + 968 czk
Translation of diploma
with apostille
reduce to A4
Notary Verification
Certified translation into
CZ / ENG / DE / FR/ IT / SP
Apostille (4 authorities)
Stamps
Another copy + 2760 czk
Translation of diploma
with superlegalization
reduce to A4
Notary Verification
Certified translation into
CZ / ENG / DE / FR/ IT / SP
Superlegalizace (5 authorities + Embassy)
Stamps (not include Embassy fee)
Another copy + 3230 czk
Prices of translation of supplements
Translation
of supplement
A3 Copy
Notarial verification
Certified translationinto German
–
–
–
Another copy +2190 czk
Translation of supplement
with appostile
A3 Copy
Notarial verification
Certified translationinto German
Apostille (4 authorities)
Stamps
–
Another copy + 3800 czk
Supplement
appostille
A3 Copy
Notarial verification
Withouttranslation
Apostille (2 authorities)
Stamps
–
Another copy + 866 czk
Supplement
superlegalization
A3 Copy
Notarial verification
Withouttranslation
(2 authorities + Embassy)
Stamps
not include Embassy fee
Another copy + 1494 czk
Překlady textu s.r.o.

Senovážné náměstí 23, 110 00 Pragu 1,
K-Centrum building, 4. floor
Working hours: Mo. – Fr.: 9:00 – 16:00